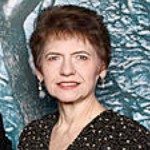 Hello, and welcome to Budgeting For the Rest of Us!
My purpose here is to help you discover what you need to know to make the most of your money, whatever the size of your budget!  Then, I hope to help you learn it and apply it to the best possible advantage in your life.
So who am I, you may ask, to be telling you anything about budgeting, money, or finance?  Well, thank you for asking :-)
My name is Georgene Harkness, and I am a Certified Public Accountant, licensed in the State of Texas.  That involves going to school for a very long time and taking (and passing) a very hard test!  However, I want to be very clear with you that I am not dispensing – in any way – accounting, tax, or legal advice.  I am not acting in a professional capacity, and because I am not in the public practice of accounting (I work in the tax industry for a private firm) this blog is not intended as a "source" for new clients.  Even if you wanted me to, I couldn't help you out in that way!
All that book learning, though, is really pretty useless unless and until it's applied in real life.  My background includes ten years of helping individuals and small business clients keep as much of their hard-earned money as possible, by using creativity in earning, saving and paying their taxes.  I have worked in the public practice of accounting, and I have also owned a tax return franchise.  I also have worked for six years in the tax software industry, where I have helped design and code software that is being used today by large industry clients to prepare their tax returns.
So please, let's find out what of interest to you, and what could help you, and I'll do the best I can to help!